Sharp Shopper Grocery Outlet
2800 A West Main Street, Waynesboro, VA 22980
| | | |
| --- | --- | --- |
| | | |
| Sharp Shopper Storefront in Waynesboro, VA | | |
A Brief History of our Waynesboro, VA Store
Our sixth store opened in August of 2007, and is located at 2800 A West Main Street, Waynesboro, VA.
Please view the slideshow below for examples of our products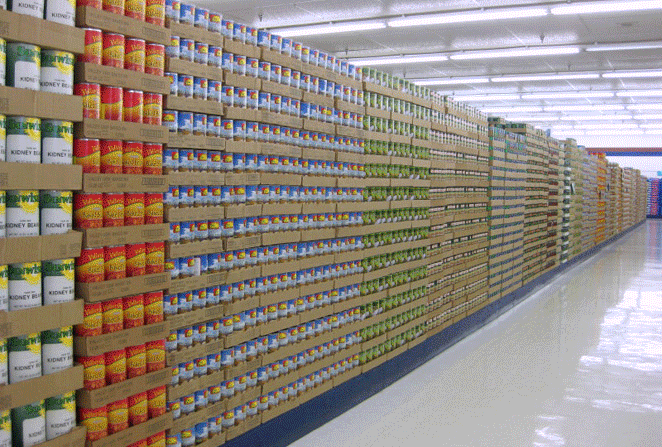 Minnesota Vikings Women's Glitter Stripe Slide Slippers - Purple,Men's Cincinnati Bengals Majestic Charcoal Big & Tall Kick Return Pullover Hoodie,Kansas City Chiefs Women's DL Too Tri-Blend Slim Fit V-Neck T-Shirt - Black
2016 Chicago Bears Jimmy Clausen Jersey
.Minnesota Vikings Teddy Bridgewater 24" x 18" Ray of Light Player Poster,Chicago Bears Chrome Can Tumbler.Mens New England Patriots Kenbrell Thompkins Nike Navy Blue Game Jersey,Green Bay Packers Green Art-Glass Double Switch Plate Cover,Men's Cleveland Browns Cameron Erving Nike Brown Game Jersey.Pittsburgh Steelers 3D Folder,Mens Atlanta Falcons Nike Black Warp Performance Jacket
Playoff Chicago Bears
.Mens Cincinnati Bengals Darqueze Dennard Nike Black Game Jersey,New Orleans Saints Women's More Than Enough T-Shirt - Charcoal,Women's San Diego Chargers Antigua Navy Blue Flip Long Sleeve T-Shirt.Toddler Seattle Seahawks College Navy Field Goal Pants Set,Richard Sherman Seattle Seahawks 10Ħħ Player Plush Doll
Wholesale Chicago Bears Jerseys Online
.Touch by Alyssa Milano Pittsburgh Steelers Women's In Bounds Burnout Slim Fit V-Neck T-Shirt - Ash,Antigua Pittsburgh Steelers Women's Blast Lace-Up T-Shirt - Gray,New Era San Francisco 49ers Pigskin Helmet Knit Hat - Gold.Women's Kansas City Chiefs Majestic Black Buttonhook Hooded Sweatshirt,cheap nfl footballs schedule,cheap nfl accessories zero,wholesale nfl 6th
Jay Cutler Jersey For Sale Cheap
We accept cash, checks, EBT Cards (SNAP/food stamps), debit cards, and the following credit cards:

Kirk Johnson
Assistant Manager

Tina Secrist,
Waynesboro Store Manager

Phone #: (540) 942-0975
Fax #: (540) 942-4683

Store Hours

Monday through Friday:
8:00 a.m. to 8:00 p.m.

Saturday:
8:00 a.m. to 6:00 p.m.

Sunday: Closed so that our employees can have a day to rest and worship with their families.

Holidays: We are open Memorial Day, Fourth of July, and Labor Day from 8:00 a.m. to 4:00 p.m.

We are closed New Year's Day, Thanksgiving, and Christmas.

Find us on Facebook
Products
Sharp Shopper features close-outs from the grocery industry. Closeouts become available because of overproduction, packaging changes, seasonal items, warehouse damage, or short date codes (click here for our Product Dating page).
Inventories constantly change because of the changing availability of products. In addition to closeouts, Sharp Shopper offers fresh bread, dairy products, produce, bulk foods, soft drinks, etc. for your shopping convenience. See our "About Us" page for more information.

Sharp Shopper operates under all the same state and federal Department of Agriculture regulations as any typical grocery store.
Gift Cards Available
Gift Cards can be purchased at any Sharp Shopper store by calling or stopping by in person.