Sharp Shopper Grocery Outlet
802 Berryville Avenue #1, Winchester, VA 22601
| | | |
| --- | --- | --- |
| | | |
| Sharp Shopper Storefront in Winchester, VA | | |
A Brief History of our Winchester, VA Store
Our seventh store opened on January 11, 2012 and is located in the Apple Valley Square Shopping Center in Winchester, VA. We would like to say "thank you" to the Winchester community for all of the positive comments that we continue to receive!
Please view the slideshow below for examples of our products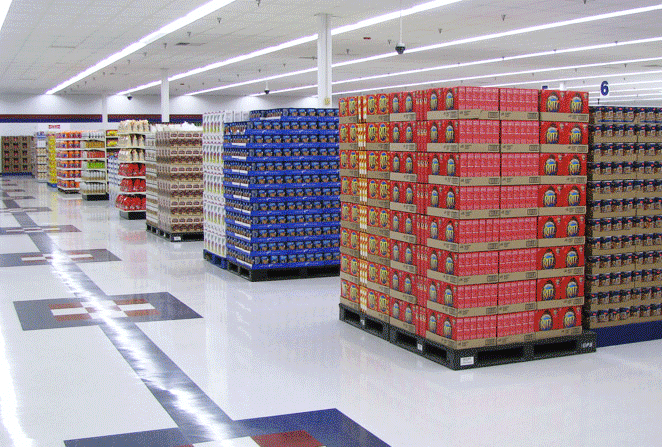 We accept cash, checks, EBT Cards (SNAP/food stamps), debit cards, and the following credit cards:

John Riley
Assistant Manager

Cleveland Browns Historic Logo Vinyl Auto Stripe Decal,Men's New England Patriots Tom Brady Nike Red Player Pride Name & Number T-Shirt.Men's New England Patriots Rob Gronkowski Majestic Navy Big & Tall Eligible Receiver Name and Number T-Shirt,WomenĄŻs Kansas City Chiefs Eric Berry Nike Red Game Jersey,Indianapolis Colts WinCraft Super Bowl XLI Champions On the Fifty Pin.San Diego Chargers Preschool Heico Hoodie - Ash,San Francisco 49ers Team Plastic Hitch Cover

Chicago Bears Jerseys for Wholesale

.Seattle Seahawks Face Paint Two-Pack,nfl cheap hats,cheap nfl gear tampa,cheap nfl hats quebec,cheap nfl decals us flag,cheap nfl jersey china paypal

2016 Chicago Bears Jimmy Clausen Jersey

.Antigua Baltimore Ravens Elite Polo - Purple,Men's Chicago Bears New Era Navy Oversizer Knit Beanie

Playoff Chicago Bears

.Youth Super Bowl 50 Black/Gray Cuffed Knit Hat with Pom,Men's Seattle Seahawks Klew College Navy Gradient Shorts

Jay Cutler Jersey For Sale Cheap

.cheap nfl earrings poem,cheap nfl beanies drug,Men's San Diego Chargers Klew Navy Gradient Shorts.Men's Seattle Seahawks Kam Chancellor Nike Gray Limited Jersey,Mens Seattle Seahawks Majestic College Navy Posted Victory IV T-Shirt,Women's Cincinnati Bengals Antigua Black Curve Tank Top

Customer Comment: Earlier today I paid a visit to the new Winchester location of Sharp Shopper. It was a mini-trip to see what your store had to offer. I was blown away!!! Not only were the employees that I encountered friendly, the store was clean and the prices were absolutely amazing. In these hard economic times when most folks are trying to s t r e t c h their money to provide for their families, it was refreshing to visit a store that offers both quality and low-prices. I will definitely be going back and will be sharing my comments with friends and family. D.L.

Tina Smeltzer
Winchester Store Manager

Phone #: (540) 450-1566
Fax #: (540) 450-0385

Store Hours

Monday through Friday:
8:00 a.m. to 8:00 p.m.

Saturday:
8:00 a.m. to 6:00 p.m.

Sunday: Closed so that our employees can have a day to rest and worship with their families.

Holidays: We are open Memorial Day, Fourth of July, and Labor Day from 8:00 a.m. to 4:00 p.m.

We are closed New Year's Day, Thanksgiving, and Christmas.

Find us on Facebook
Products
Sharp Shopper features close-outs from the grocery industry. Closeouts become available because of overproduction, packaging changes, seasonal items, warehouse damage, or short date codes (click here for our Product Dating page).
Inventories constantly change because of the changing availability of products. In addition to closeouts, Sharp Shopper offers fresh bread, dairy products, produce, bulk foods, soft drinks, etc. for your shopping convenience. See our "About Us" page for more information.

Sharp Shopper operates under all the same state and federal Department of Agriculture regulations as any typical grocery store.
Gift Cards Available
Gift Cards can be purchased at any Sharp Shopper store by calling or stopping by in person.